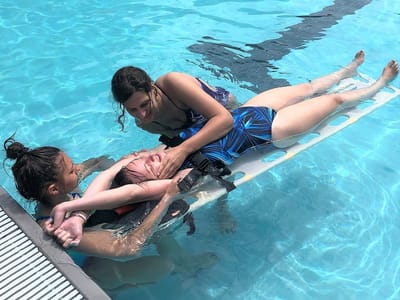 We are excited to announce that we will be working with Heritage Hills Recreation Club to offer Lifeguard Training during the Spring of 2022.
The purpose of the American Red Cross Lifeguard Certification course is to provide lifeguard candidates with the knowledge and skills to prevent, recognize and respond to aquatic emergencies and to provide care for breathing and cardiac emergencies, injuries, and sudden illnesses until Emergency Medical Services (EMS) personnel arrive and take over.
We will be conducting the American Red Cross Blended Learning version of the course. This course utilizes online modules, classroom lectures and instructor led skills sessions. Certification includes Lifeguarding, First Aid and CPR/AED for the Professional Rescuer and is valid for 2 years upon successful completion.