BDA accepts payment by Visa, Mastercard and Discover.
BDA requires a non-refundable ANNUAL insurance/registration fee of $25 per student. The annual fee automatically posts to the account upon registration but will not be invoiced or charged until BDA services are scheduled.
Accounts are on auto-pay when valid credit card information is entered in the BDA portal and BDA policies are accepted. At the point of agreement, you authorize Blue Dolphins Aquatics to charge your credit card for all invoiced fees (invoices sent via email). This includes past unpaid fees, fees for the current month and/or fees for the upcoming month. Please respond immediately if there is an issue with your invoice to avoid an incorrect credit card charge! A receipt will be sent for approved payments. Another invoice will be sent for declined payments (see policy below).
Invoice/Payment for Fees for the Upcoming Month:

BDA will send an invoice on or after the 20th of each month for fees due for the upcoming month
BDA will initiate a credit card charge for the invoiced amount after the 24th of the month (ex. October 24th for upcoming November fees)


Invoice/Payment for Fees added during the Current Month:
BDA will send an invoice when fees are added to the account either:

during the current month for the current month -or-
between the 24th and the last day of the month for the upcoming month (ex. October 29th for November lessons)

Payment is due immediately and BDA will, at our discretion, either:

initiate a credit card charge after the invoice is sent - or -
send a delayed invoice notification and include the fees on the upcoming monthly invoice



Declined Payment:
If your card payment is declined, BDA will contact you immediately.
BDA will send a new invoice for the outstanding fees plus a $5 administrative fee since BDA incurs the processing fee and tracking time when the card declines, regardless of the reason (ie. the card was compromised, lost, expired, etc.)
You have two (2) days to update your credit card information via the BDA Portal. BDA will initiate a credit card charge immediately when the information is updated.
If the information is not updated and/or payment cannot be processed, all BDA services will be suspended and all lesson slots will be available to other customers



Expiring Credit Cards:
BDA will send an email reminder when the card on file is due to expire.
Please update your card information via the portal - BDA cannot update credit card information
A new card must be added before an old card can be deleted
If there is more than one card on the account, please specify the card to be charged
The declined payment policy will apply if the card is not updated before a payment is processed



Refunds and Disputed Charges:
BDA lesson cancellation policies apply and credit card payment will be processed for swim lesson no shows and unapproved swim lesson student absences.
BDA will refund a credit balance on the account upon request if there is a credit balance with no outstanding fees on the account. Refunds will be credited back to your credit card. If the credit card used for payment is no longer valid, the refund will be issued by check to the address listed on the BDA portal.
If there is an issue with a credit card charge, please contact BDA before initiating a dispute with your credit card holder so both parties understand the disagreement. Once a dispute is filed, BDA is unable to issue a refund to your credit card. If a dispute is filed and BDA subsequently proves that the dispute was not our responsibility, BDA will add all chargeback fees to the client account and process the charge immediately. In addition, if the client does not cancel a disputed charge that was the client's responsibility and the money is taken from the BDA account, BDA will delete the payment from the client account and process the charge for that amount plus the chargeback fees immediately.



Removing a Credit Card from your Account:
If you are no longer using BDA services and do not want BDA to have your credit card information on file, please submit the request to delete the card information to invoicing@bluedolphinsaquatics.com. If there are no outstanding fees on your account, BDA will delete the information. If you request BDA services in the future, you will need to enter credit card information before any services are scheduled.
---
Credit Card Security:
Blue Dolphins Aquatics takes the security of your credit card information seriously. We understand that you are trusting us with important information, and we strive to maintain that trust.
Our lesson management software provider, Jackrabbit Technologies, is a respected company providing services to thousands of businesses. Their software powers lesson management for gymnastics, dance, cheer and music schools as well as daycare centers nearly worldwide.
Jackrabbit Technologies is based in Davidson, North Carolina and have been in business since 2004. Jackrabbit works with only two credit card processor/gateway providers who have agreed to be the sole providers for anyone using credit cards via the Jackrabbit portal (BDA portal in this case).
To help you feel more comfortable about entering your credit card information in the BDA portal, please read the following information from the Jackrabbit Technologies website.


Jackrabbit PCI Compliance:
Last Modified on 11/16/2021 4:02 pm EST
PCI Compliance requires that Jackrabbit never display an entire credit card number. Within [the BDA] database, all credit cards are masked, so that only the first digit and last 4 digits of the card display. The remaining digits are hidden and display an asterisk (*).

[JackRabbit Technologies] ePayment Partners also provide an additional measure of security by vaulting credit card details. When a family's credit card number is entered and saved in [the BDA] database, it is immediately transmitted securely (in an encrypted state) to [the chosen BDA] gateway. The gateway adds this new customer and credit card number to its vault. A Vault ID is sent back to [the BDA] database, and it replaces the credit card number on the Family Billing Info page. When you process an ePayment for a family using a card saved on file, only the Vault ID is transmitted with the transaction, no credit card information is sent.


What is PCI Compliance:
Defined by the Payment Card Industry Security Standards Council, this information security standard was created for organizations that handle cardholder information for the major debit, credit, prepaid, eCheck, ATM and POS Cards. This increases controls around cardholder data to reduce credit card fraud via its exposure.
Jackrabbit is enrolled in CertifyPCI's program to provide merchants with Payment Card Industry Data Security Standard (PCI DSS) compliance which is mandated by all major credit card associations. You can view our CertifyPCI Compliance Status Report by clicking the PCI DSS Compliant icon below.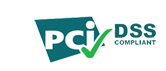 Updated 9/16/2022